Shopping Cart
Your Cart is Empty
Thank you for your business!
You should be receiving an order confirmation from Paypal shortly.
Exit Shopping Cart
Are you searching outside of yourself to find what is missing?
Do you want to understand how you can create the life you want?
Do you want to overcome your inner most limitation?
Do you have specific wishes you want to fulfill and cannot seem to find a way to do it on your own?
We are all so much more than our physical bodies of flesh and bones. Our suffering and struggles are the result of being out of alignment with who we are. Each of us have incredibly powerful, untapped resources. Tap into your guidance system with heart felt compassion. Stop repetitive thought patterns and negative feelings. Reach your potential, let go of resistance, and allow.
RELEASE ISSUES that are holding you back, enabling you to manifest the life you want.
Move

beyond the limits

of "traditional coaching" and go deeper

Understand the

way back to who you truly are–

the

roadmap of Life Esteem

Expand your awareness

to connect with your inner wisdom

Learn to

create healthy relationship

with healthy boundaries

Access a deeper understanding of human behavior to

attract the life you want

Learn practical ways that foster a

transcended way of being

Understand your

energy signature

and how to raise your emotional state

Become more adept at sensing, feeling and attuning to

the voice of your true self

Access more of the

heart's intelligence

to release resistance

Learn to foster and trust

living life as who you truly are

Techniques that will help you

overcome your inner most limitations
Dr. Chargualaf facilitates growth by enabling you to gain revealing insights into unresolved issues and hidden motivations that may be keeping you from living a full and joyful life. She combines over two decades of change management and accelerated human performance to provide a compassionate and structured approach to help you go deeper in uncovering your inner wisdom, and find your own sense of Life Esteem.
Some topics we can talk about:
- Create the Life You Want
- Improve Self-Esteem & Life Esteem
- Establish Healthy Relationships
- Gain Insight into Unresolved Issues
- Remove Limiting Beliefs and Negative Thoughts
- Increase Relaxation through Meditation
- Reduce Stress
- Improve Learning Ability & Memory
- Promote Natural Healing
- Balance your body's energy system
- Jumpstart the Immune System
- Awaken your Inner Wisdom
- Develop your Intuition
- and much more...
What to Expect:
Private Sessions are by appointment only.

We work with each client based on their individual needs.

Sessions can be scheduled in person, over the phone, or through Skype. Some treatments will require an in person session.
What you get:
• Sessions are 50-minutes each, which will include coaching, a discussion of your progress, and guided support.
• The Finding My Way Home: To Who I Really Am workbook.
• The Life Esteem Living Journals to track your progress.
• Specific techniques that address your particular situation.
• Variety of handouts and tools/techniques.
Additional coaching services you can consider:
Finding My Way Home: To Who I Really Am
Myers Briggs Type Indicator (MBTI®) Assessment
Building Personal Resilience Training
Strong Career Assessment (iSrong™)
Career
Transition Coaching
What Motivates Me Assessment
My mission is to raise the consciousness and awareness of who we are, through practical life skills to awaken a more meaningful life and existence.


My intention is to empower the human spirit, by promoting self-discovery that brings about personal transformation. During our session, we will discuss your desired outcome to determine how I can best support you.


If you are ready to transform your life, the way you know and want it to be, let's do this!
If you have any questions, please call 626-893-0340
"I highly recommend you check out her website for additional information and contact Cathy for any of these services."


"I wanted to write you and tell you thank you for helping me conquer some of my fears. I had been suffering with my anxiety since I was about 13 years old. I didn't realize or know what anxiety was until I turned 18 yrs old. I had been suffering alone for 5 years. When my mom finally understood what was wrong with me, she took me to a psychologist that specialized in anxiety. But, for some reason the help & outcome were minimal. I didn't feel like I had made any progress. Until I sat down with you and actually talked about my fears, I felt so alone in the world. You taught me to process these feelings in a controllable way. You also gave me the tools to use to get over my fears, when confronted with an attack. People like you are few and far between. Because of you, I am able to travel the U.S., get on an airplane, and attend my college classes without any anxiety. It has taken a couple of years, but I am grateful that I can finally feel a sense of success! I don't even want to think about where I would be if it wasn't for you. I want to thank you with all of my heart."

"THANK YOU I am learning so much about me from you. Ever so grateful for your support"

"It gives people that resilience that ability to bonus back, to stay productive, and to stay centered."

"I believe there are no mistakes in life, and I know you were put in the path to help me. Thank you."

"I truly believe that because of your natural talents and abilities you have touched my life in a way that has made me a better and happier person. I know that you have provided this experience to many people."

"I am so grateful for your presence in my life because I know you genuinely care"
"It was a remarkable class with a remarkable lady. She was truly sincere and concerned about our lives. She helped us get in touch with our purpose in life."


"I really appreciate all that you have done for me even in the very short time of working together."

"When your struggling and searching for a solution to either personal or professional concerns and/or issues and don't know where to turn? Are you searching to find the answers to what your purpose in life is? Cathy Chargualaf is my go to gal. She provides life coaching for personal and professional matters. She helps you get to the root of whatever is causing you concern or illness. I have too many experiences to mention in detail, but know that she has helped me to understand and deal with life in general."

"I had only just met Cathy (Dr. Chargualaf) and was astonished to find that we had an individual of her caliber in our midst. A highly experienced and dedicated professional, Dr. Chargualaf is an amazing listener and can provide tremendous support to the challenges you might be facing on the career aspect or life in general. I found Dr. Chargualaf to be a very kind and humble person, yet incredibly knowledgeable and amazingly supportive. I would highly recommend her to anyone requiring support when it comes to transitions in life or guidance with professional development needs."

"Thank you for providing a great class. The experience was enjoyable, challenging, and rewarding. Thanks again for providing and insightful experience."

"I learned to be positive, be optimistic, and to be ready to grasp opportunities."

"There is so much goodness in you, you could light up New York. You are amazing. Thank you so much."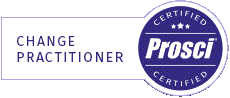 /